Best Water Filters and Purification Systems
In today's world of half-truths, it pays to do our homework on the things that matter. A foundational requirement for good health is protecting the quality of the water we drink. While we hope that those in power take care of this essential need, unfortunately, we can't always be sure they do. This is why people should thoroughly research water filter systems before buying them for their homes. Choosing the right water filter system can be daunting, so we have done much of the groundwork for you.
When looking into water filter systems for your home, some questions we considered: How long does it last? Is it easy to install? What contaminants does it remove? This article will help make sure that you know what makes a great filter system to find the best one to fit your needs. It's important to get the minimum daily amount of water for your age, so be sure to pick the right filter and get hydrated!
Why Do You Need a Water Filter System?
All tap water contains some level of impurities. If you are concerned about contaminants in your drinking water, you may want to consider installing a top-quality filter system designed for your home. Most filter systems clean and purify water by reducing substances like chlorine, sediment, and other impurities. By removing these items, you can enjoy clean and healthy water without sacrificing the taste or odor that may come with certain impurities. Along with improving taste and smell, a quality water filter reduces contaminants like mercury, lead, and cadmium—all of which can cause health problems.
What Types of Water Filter Systems Are Available?
There is no such thing as a single best type of water filter system. There are various options, each with its own advantages and disadvantages. By doing your research and asking the right questions, you can decide which type will work best for your household.
Here are some of your main options:
Refrigerator Water Filters
Refrigerator filters are often overlooked as a key component within a household water filtration system. Their central and convenient placement helps those in your home drink enough water throughout the day. While refrigerator filters can't remove all particles like other types of filtration systems, they have several benefits:
They're more affordable than different types of systems

They don't take up much space

They offer a level of kitchen convenience

Most systems will remove chlorine and fluoride

Filters can last between 6 months and two years
Make sure to do your homework before buying a refrigerator filter. While they are highly convenient, they may not perform well as standalone products. A refrigerator filter is best used to supplement your more comprehensive household system.
Reverse Osmosis Systems
Home reverse osmosis filtering is one of today's leading areas for cutting-edge technology in water treatment. Reverse osmosis systems use membrane filtration to turn your everyday tap water into pure and delicious drinking water.
Here are some of the benefits they offer:
They remove chlorine, fluoride, and heavy metals

They prevent contaminants and particles from getting into your plumbing system

They clean and filter water without the use of chemicals
Reverse osmosis systems require a lot of space and can be expensive to install, but they may be your best bet if you have the room and the funds!
Choosing the Right Brand Of Watering Filter
Today's market offers a variety of water filter systems, and some brands stand out as more reliable than others. Looking at what experts say about various brands is a great way to make an informed decision. Also, be sure to read shopper reviews on each product carefully. This is the best way to get honest feedback from real customers who have experience with the product.
Good qualities to research include:
In terms of engineering, some models have fewer parts than others, giving them greater durability over time, while others use weaker materials in their design. If a model is challenging to set up or repair, its overall usefulness may be compromised.
Brita Water Filters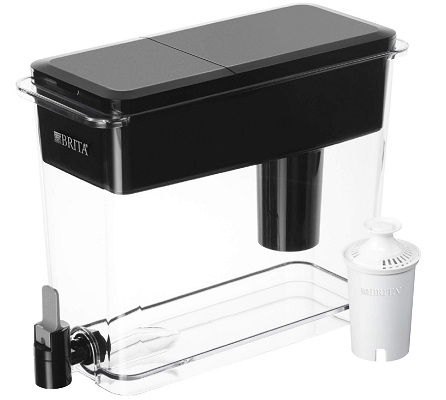 The Brita filtration system is one of the most popular and effective filtration systems around. The Brita removes bacteria and chlorine, as well as bad taste and odor, from your water. Many customers who buy a Brita system even report improvements in their skin tone and hair texture! One downside to using a Brita system is that it can take up to 24 hours for the water to filter through. Also, Brita filters need to be replaced every two months, making them more expensive over time. Overall, Brita has excellent ratings and should be considered if you're looking for a quality product with consistent results.
ZeroWater Filters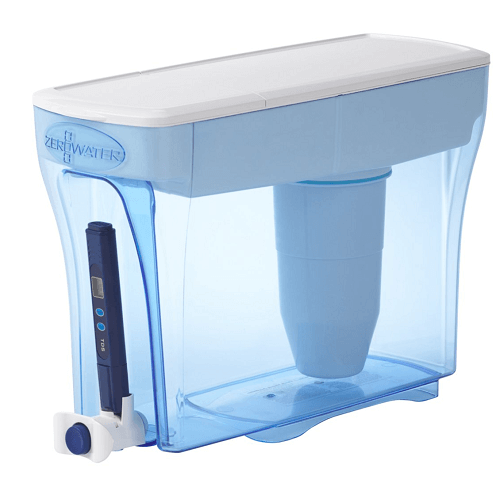 The ZeroWater filter is a popular water filter certified by the NSF, an independent third-party organization that tests water filtration products for safety and functionality. ZeroWater filters effectively remove almost 100% of lead and other metals; however, they also remove beneficial minerals like calcium and magnesium. Using ion-exchange technology, a resin with positively and negatively charged ions traps contaminants on beads, allowing pure water to run through. ZeroWater's collection of water filters fit perfectly into most refrigerators or on the counter for perfect ease of use in your home.
GE Water Filter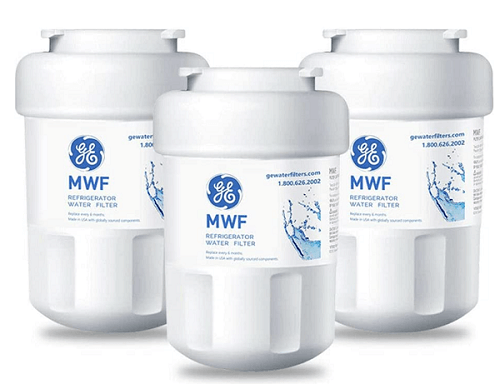 GE makes a variety of quality water filters for home, office, and commercial use. GE's impressive Drinking Water Filtration system uses UV light to kill 99.9 percent of the bacteria present in drinking water, including giardia and cryptosporidium. GE's Reverse Osmosis filtration system also contains ultraviolet light technology to ensure safe drinking water free from particles as small as 0.01 microns. Both systems require minimal maintenance and are easy to install. The main drawback with these filters is the price, so be sure to keep this in mind.
Berkley Water Filters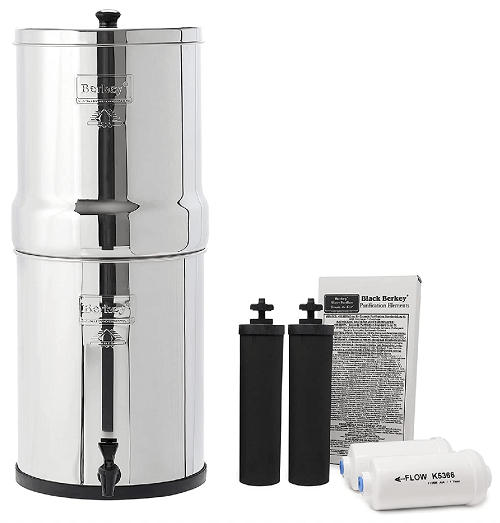 Berkley offers some of the highest quality water filters on the market. Their popular line of water filtering pitchers removes 98% of harmful contaminants while improving taste and smell. Because their filters are so effective, they only need to be replaced every 1,000 gallons. Another great product is Berkley's whole house filter system, which removes 99% of harmful impurities, keeping your entire home water system clean and pure. Berkley has been making powerful yet affordable, water filtration systems for almost 40 years. They received an A rating from both the Better Business Bureau and Consumer Reports. Berkley is one of the most reliable brands when it comes to providing pure drinking water in our homes.
What Makes a Great Watering Filter System?
The best water filter system for you is one that meets your needs and fits within your budget. It helps to calculate a total cost to determine your spending, including the initial product purchase, installation, replacement filters, and maintenance fees. Once you have a budget in place, you can choose from a variety of great options. The important thing is that you get access to clean, safe drinking water for you and your family.
Your Next Step
There is no doubt that a high-quality water filter system is essential in today's world. Good health and vitality are our fundamental rights; however, achieving this is often a journey we must take into our own hands.
We'd like to encourage you to subscribe to our online ActiveAging community, where you can enjoy our many resources for a healthier lifestyle. We post inspirational and informational articles (like this one!) featuring fun activity ideas, blogs focused on mental and spiritual growth, and much more.
We look forward to you joining our vibrant community!