What Makes a Good Digital Smart Watch?
The number of smart watches on the market is ever-growing. When looking for a great smart watch, there are several factors to consider. The following questions are helpful to keep in mind: Do you want advanced fitness features? How much battery life do you need? What operating system is your phone?
Compatibility
Many smart watch features only work in connection with a particular smartphone. Before making a purchase, you should ensure the smart watch you are looking at is compatible with your phone's operating system.
Fitness Features
Fitness features are one of the main appeals of smart watches. Most smart watches have basic fitness features like step counters and heart rate monitors. The more high-end fitness focussed models may also include:
Blood oxygen monitor

Tracking various types of exercise

Electrodermal Activity (EDA) sensor

Built-in GPS

More
Battery
Battery life varies significantly among smart watches depending on different features. One thing to note is that smart watches with analog-style screens tend to last longer than those with touchscreens. Other factors affect battery life, including running apps, connectivity to Bluetooth, and GPS positioning.
Apps
One of the most exciting things about having a smart watch is the large number of apps available. Smart watch apps determine what your smart watch can do and how well it works. Some smart watch apps include educational, lifestyle, social media, productivity, entertainment, and games. Available apps vary between operating systems.
Customizability
Like your phone, some smart watches have customizable displays and screen styles. Many also allow you to change the wristband. These stylistic features make the smart watch an accessory that is useful and fun to interchange.
Best Android Digital Watch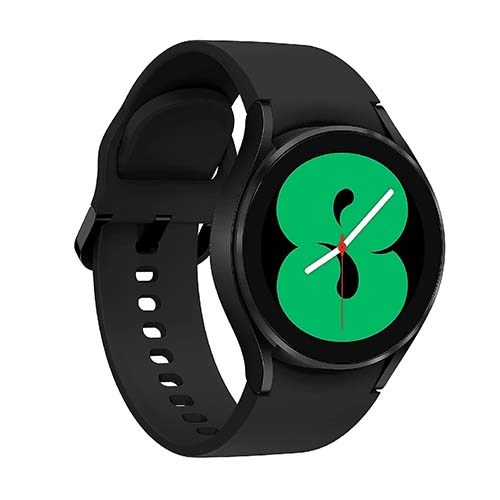 Samsung has been one of the leading smartphone manufacturers for years, and their smart watches are equally impressive. The Samsung Galaxy Watch 4 is one of the best Android smart watches on the market. There are two versions available. One has a sleek and modern design, and the other is more traditional and classic with a rotating bezel.
The 3-in-1 health sensor can track your heart rate, ECGs, and body composition. It pairs well with android devices, but some features only work with Samsung phones. The main drawback is the battery life, and you may need to charge it daily. The always-on display, built-in GPS, and sleep tracking mode are all excellent.
Best Smart Watch for Kids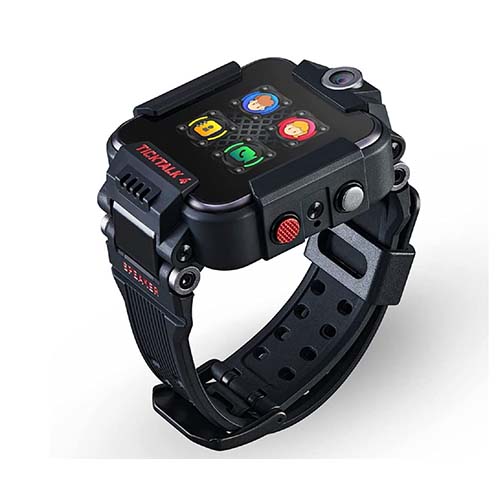 As we move further into the digital age, kids are becoming more interested in technology like phones, tablets, and especially smart watches. They love digital watch apps and even tracking their daily steps! Many popular smart watch models are ideal for children. One of the best on the market is the TickTalk 4. One of the most extraordinary things about the TickTalk 4 is that it incorporates multiple safety features. This includes geofencing, GPS tracking, and an SOS button.
While many smart watches include games, this model does not. It does, however, allow streaming from iHeart Radio Family and consists of an activity tracker, a camera, and in-app messaging. Due to the number of features it packs, the TickTalk 4 has a reasonably high price point of $200.
The TickTalk 4 allows up to 53 contacts that can be added as "approved contacts." As a parent, you have complete control over this list. The SOS button can be assigned to one contact, and emergency services can be reached without turning on the screen.
Best Digital Watch for Golf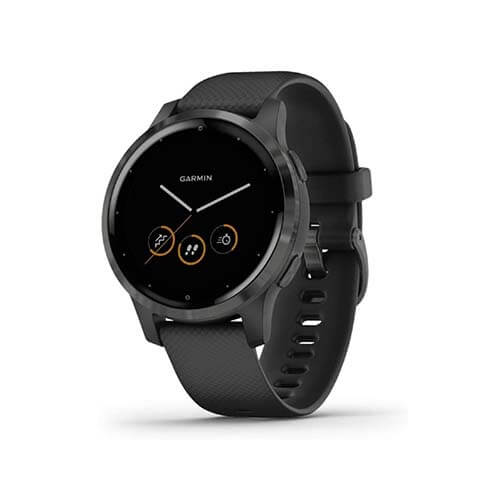 If you want a digital watch suited for enjoying your days on the golf course, the Garmin Vivoactive 3 stands out from the crowd. Preloaded with over 41,000 courses, it is ideal for professionals and enthusiasts alike. Course profiles offer extensive information on greens, doglegs, and distances between holes.
Other golf features include:
The Garmin Vivoactive 3 is water-resistant with a 5ATM rating, and the 1.2-inch Gorilla Glass screen provides an impressive, durable display. It has a built-in GPS, and with the GPS running, it lasts nearly 13 hours. You can get over seven days of use between charges with the GPS off. Along with being perfect for the golf course, this smartwatch has plenty of handy features for other activities, including cycling, running, and gym and fitness features.
Best Smart Watch for Women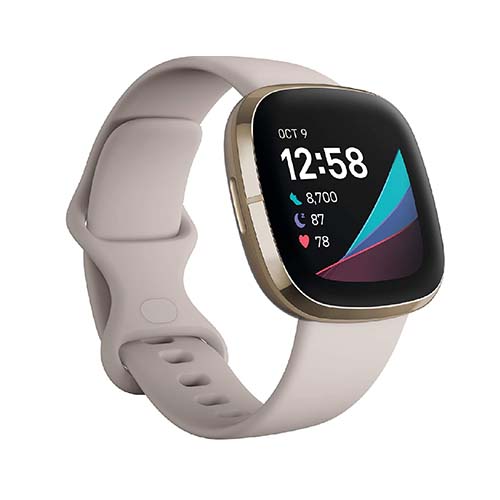 While digital watch preferences vary from person to person, the Fitbit Sense has several helpful characteristics that make it ideal for women who want to understand their overall health better. Because Fitbit extensively focuses its products around health and fitness, its smart watches include sensors that are some of the most advanced available. The Fitbit Sense can measure your heart rate, blood oxygen level, ECG, EDA, skin temperature, and stress. It even has a pregnancy tracker! There is an onboard GPS, which means you can track performance while leaving your phone behind, and it is swim proof. The battery life lasts an impressive six days, and the watch includes Fitbit Pay so that you can make purchases on the go!
Best Smart Watch for Men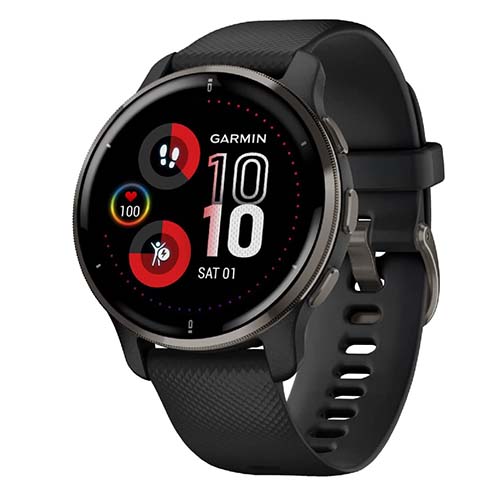 For men, a standout digital watch is the stylish and durable Garmin Venu 2 Plus, one of Garmin's best all-around models. It has an impressive 25 workout modes to monitor almost any activity. The Body Battery feature keeps an eye on your energy levels throughout the day so you can make your workouts as efficient as possible. It also tracks how your stress, relaxation, physical activity, and sleep affect you, even giving you a nightly sleep score. You can use the Health Snapshot feature to measure your heart rate, variability, respiration, pulse oximetry, and stress for two minutes. This information can be saved for future reference and even shared with your community of friends!
In addition to all of these fantastic health features, the Venu 2 Plus can be connected with Google Assistant to respond to texts or make on-wrist phone calls when in range of your smartphone.
Apple Watch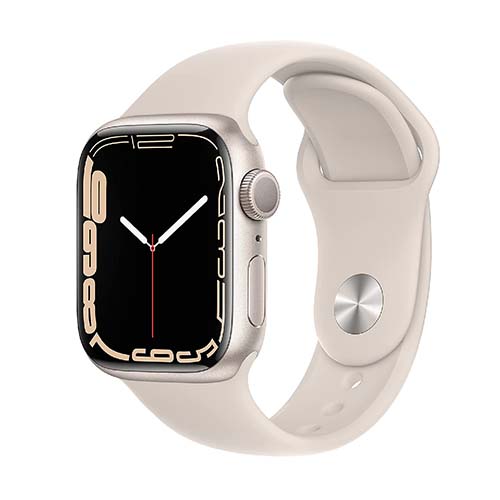 Like their smartphones, Apple smart watches are among the best in the industry. The Apple Watch 7 is the most definitive version to date, with a 41mm and 45mm model available. The battery runs for nearly 18 hours and charges from empty to full in just one short hour. Wireless charging is also supported. This 7th generation model has a full qwerty keyboard and several exclusive watch faces. Because it is only compatible with iOS devices, it is only suitable for iPhone users. While its fitness features are relatively basic, and this should be considered if workout tracking is one of your main focuses, the Apple Watch 7 is their most durable watch.
Timex Smart Watch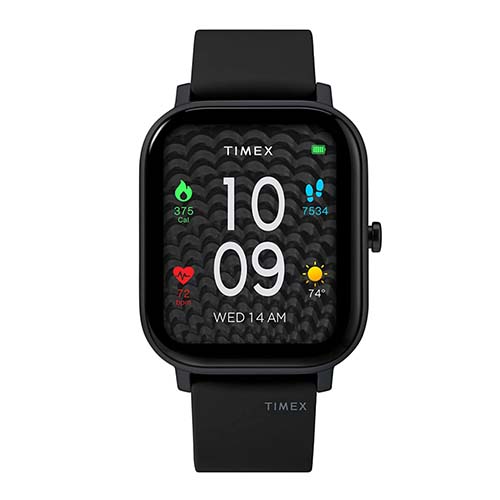 Most popular smart watches are introduced by companies that started in other technologies, but some on the market come directly from watch manufacturers. A great example is the stylish Timex Ironman R300 GPS. The Ironman series is designed with runners in mind, and the R300 is packed with plenty of features to meet these needs. The GPS lets you track your workout even if you've left your phone at home, and it will last for 20 hours with the GPS on. The R300 even includes guided coaching with different running, cycling, and triathlons training plans. It is even water-resistant up to an impressive 50 meters!
Other features of the Timex Ironman R300 GPS include:
Step tracking

Speed

Milage

Calorie burn

Sleep quality

Notifications
Finding the Right Smart Watch for You
The most important aspect of finding the right smart watch is understanding what makes an excellent digital watch and knowing which features are a priority to you. We hope this article helped you identify some of your needs as you begin to compare models, making finding the one that best matches your list much more manageable.
If you're interested in more health and fitness-related articles, we encourage you to check out some of our other informative blog posts.