Nutrition for Seniors: Best Protein Sources for Seniors
If there was one specific thing you could do to improve your health and reduce your risk of certain chronic illnesses, would you do it? By eating lean, protein-rich foods, you can significantly improve your health and ensure you are receiving the correct nutrition. This article dives into the importance of boomers and seniors getting enough protein in their diet and which foods are the best protein sources.
Top Protein-Rich Foods for People 55+
There are ample protein options available for boomers and seniors. Variety is essential in your daily protein intake. You want to incorporate different types of food groups into your diet because various types of protein can serve more than one nutritional purpose. For example, certain kinds of seafood, like salmon, are rich in Omega 3's, while whole grains can provide high levels of fiber to aid in digestion. Greek yogurt is a high-protein food and contains probiotics to promote your gut health. Because of their many benefits, many foods high in protein are also helpful in boosting your immune system.
Below is our recommendation on the best lean protein-rich foods you should integrate into your diet.
Wild Salmon

Shrimp

Trout

Legumes

Low-Fat Cottage Cheese

Eggs

Chicken Breast

Quinoa

Filet Mignon

Bison

Greek Yogurt

Spinach
How Much Protein Should Seniors Have Daily?
As you age, the amount of protein you consume daily increases. The most commonly suggested RDA or Recommended Dietary Allowance is 0.8 grams of protein per kilogram (or 2.2 pounds) of body weight per day. This means that for a woman that is 150 pounds, 55 grams of protein daily is suggested. For a 180-pound man, 65 grams of protein daily is recommended. However, some studies believe that an even higher level of protein is optimal for seniors, citing that elderly adults should aim for a protein intake of between 1.2 to 2.0 grams of protein per kilogram of body weight per day, according to the National Library of Medicine.
It's important to keep in mind that these are only suggestions, and protein intake should change based on numerous factors, including age, sex, weight, and level of physical health. Some seniors may also need to consume more protein if they have certain medical conditions. Because there are so many interpretations of the amount of protein you need for your age, sex, and level of physical ability, it is essential to do your research and ask your doctor for proper guidance.
What Are Some Complete Protein Food Sources for Seniors?
While consuming various proteins from food and supplemental sources helps you stay healthy, it is vital to ensure that you get the majority of these nutrients from complete protein sources. So what is a complete protein? A complete protein is a protein that contains all nine of the amino acids that your body cannot produce on its own.
Some examples of complete proteins are:
Seafood

Poultry

Eggs

Pork

Tofu
While most of these options are animal-based, if you are a vegetarian or vegan, you can still get a sufficient amount of complete proteins by eating quinoa and buckwheat. Though they are considered incomplete proteins, foods like nuts, legumes, or lentils help you get many of the essential amino acids if you pair them.
What Are the Best Protein Powders for Seniors?
If you are looking for additional ways to get more protein into your diet, you might consider using a protein powder. There are many options out there that might be helpful for you, especially if you are active and constantly on the move. Here are several of our recommendations:
Ensure COMPLETE Nutritional Shake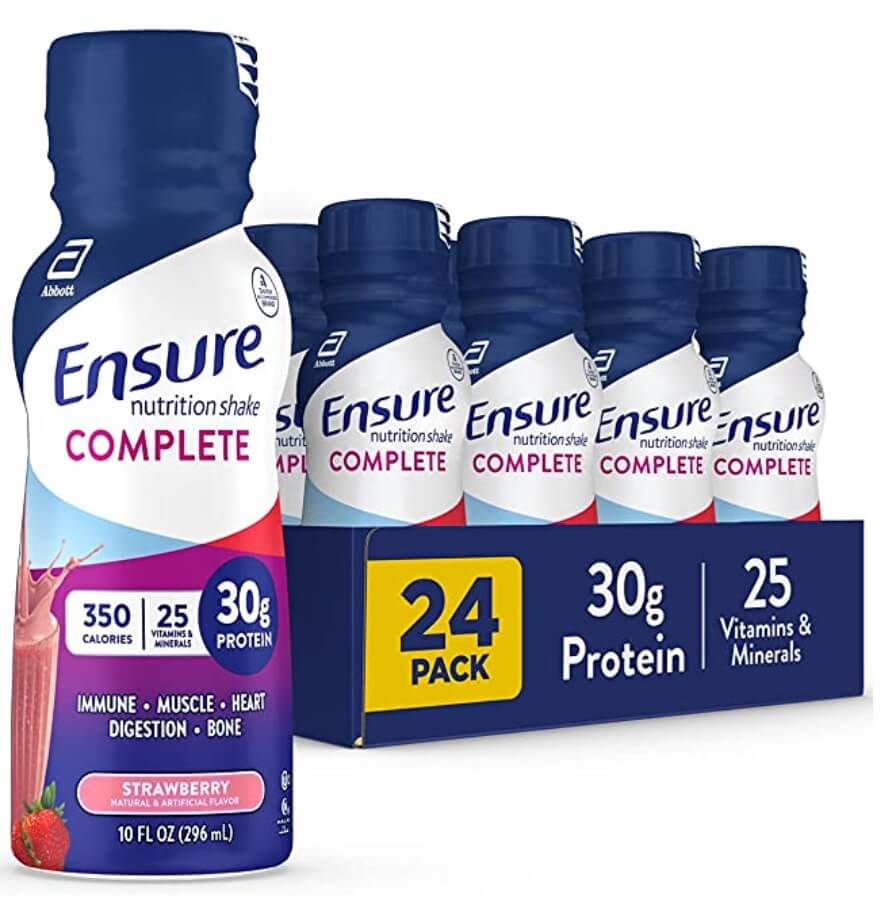 Ensure Protein Powder is one of the most popular brands and has plenty of protein drink options. We recommend the COMPLETE shake because it has 30 grams of protein, 25 minerals, and only contains 350 calories. It also tastes great, so you'll look forward to drinking it daily.
Isopure Whey Dutch Chocolate Protein Powder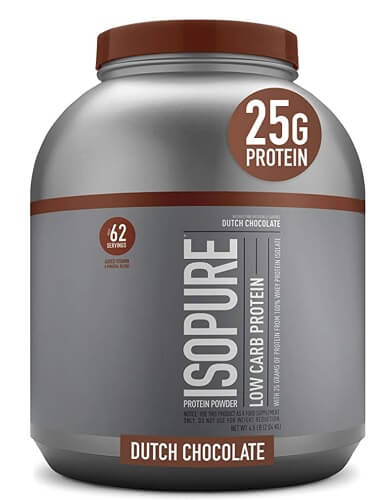 Isopure Protein Powder has zero carbs, 25 grams of protein, and comes in various flavors. It is also high in minerals such as vitamin C and Zinc, providing additional immune support. We recommend the dutch chocolate flavor, but there are plenty of flavors to choose from.
Orgain Organic Protein Powder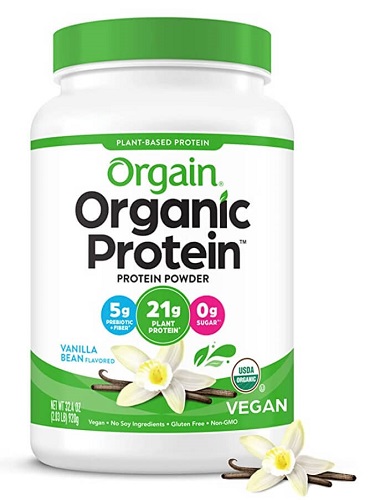 It doesn't get any better than Orgain Organic Protein if you are looking for a vegan-based protein powder. With three delicious flavors to choose from, this healthy protein supplement is delicious in smoothies or even simply mixed with water at the gym. There are 21 grams of protein per serving and is both soy-free and dairy-free.
Why Is Nutrition Important for Seniors?
Having a healthy diet is essential at every stage of life, no matter how old you are. If you are not getting the right amount of nutrients, you could be doing yourself a great disservice. It is even more important for those 55 and up to be health-conscious. This includes being highly aware of what foods you put into your body and what type of nutrients you are consuming daily.
The type of food you consume can have a ripple effect on many aspects of your health. It can impact energy levels, immune system, sleep quality, and your overall sense of well-being. Paying attention to what you eat is crucial because this will help you identify if any changes need to be made over time. It is increasingly important for those 55 and older to avoid empty calories and choose a nutrient and protein-rich diet. As you age, certain nutrients such as fiber, calcium, and protein play an even more significant role in maintaining your health. The right amount of nutrients can even lower your risk for certain diseases like heart disease or diabetes.