Foam Yoga Block
Everyday Yoga 4 Inch Foam Yoga Block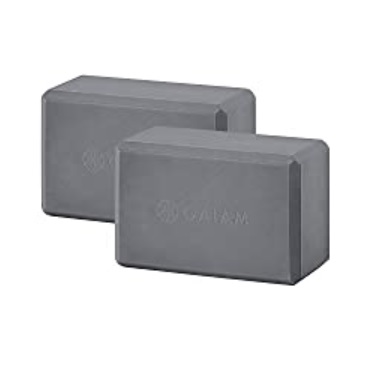 Everyday Yoga's 4-inch yoga block is the quintessential block that has both quality and affordability. When assessing yoga blocks, durability is essential, and the Everyday 4-inch standard block is plenty durable. Many deep poses and stretches require using a block to get into a proper posture and stance. Foam blocks are even more beneficial for aging adults who might lack the same flexibility they had earlier in life. The Everyday Yoga 4 Inch Foam Block will not disappoint!
Yoga Bag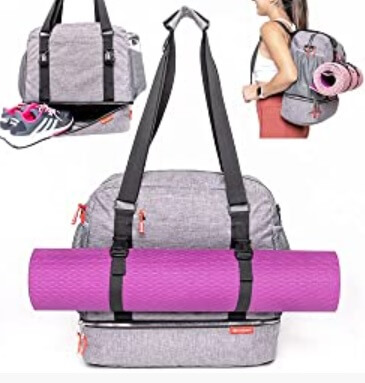 The Lukaya Yoga Bag serves as an all-encompassing yoga bag in which you can transport the whole kit and kaboodle. The bag allows you to fit your yoga clothes, your yoga accessories, and your mat. The bag easily straps over your shoulder and balances the weight across the bag, meaning it is not too much to lug around.
Yoga Mat
New Balance Yoga Mat - TPE 6mm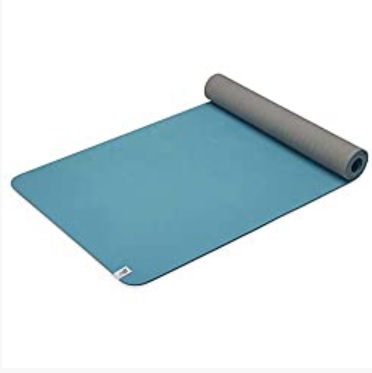 The Peloton Reversible Workout Mat is a multi-functional mat that serves as both a yoga mat and a multitude of other activities. One side supports your sweatiest efforts with superior grip, and the other side allows you to do the classic yoga poses on a textured surface. The yoga mat folds up very quickly, perfect for inserting into your yoga mat bag. Here is a list of the very best non-slip yoga mats for seniors.
Chair Yoga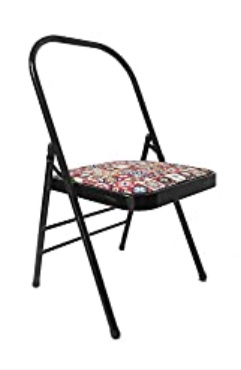 Chair yoga is an excellent option for seniors who want to try yoga but would like something a little easier to start with. Chair yoga is yoga performed with the assistance of a chair for balance and stability and sometimes with the use of additional props. Some of the most popular poses in yoga that are difficult to perform for seniors and those with physical limitations can be performed much more efficiently using a chair. The Yogaaccessories Backless Chair is our choice for the best chair prop to perform chair yoga in.  This prop can be used in conjunction with yoga blocks and yoga blankets. The chair can assist in several popular poses such as supported shoulder stands, backbends, seated twists, and many more. 
Why Senior Should Practice Yoga in Their Golden Years
Today, yoga is one of the most popular and sought-after classes for seniors looking to stay fit with a sound body and mind. Its emphasis on flexibility and toning can alleviate many physical disadvantages that come with aging. Additionally, yoga is beneficial for keeping a clear mind and increasing focus, which is incredibly helpful for mental agility and acuity in the later years.  According to a study done in Scotland, participation in sports and fitness drops 25 percent for individuals 65 and older. Practicing yoga is a great way to keep up your fitness as you age into your golden years. 
Active Aging Yoga Challenges
Our Yoga Challenges at active aging are a great way to dip into the benefits of yoga, as well as your competitive spirit. We have several challenges perfectly suitable for those with mental fortitude and the physical will to give them a try. Our "Crow Pose" challenge tests the contestant's ability to hold a pose for as long as they can. When was the last time you even attempted a handstand? Our Handstand Challenge test contestants if they can hold a handstand for 25 whole seconds. Our pushup challenge and yoga wheel pose challenge are the two that will see where you are on the yogi spectrum. How many pushups can you do in 1 minute? We are waiting to see!
For more information on staying fit, please visit our Exercise and Nutrition Page.