2021 Best National Park Road Trips for Aging Adults
Written by Aaron Ainbinder- bio in Editorial Team.
"Road Trip!" Thinking back a few decades or more, those two words had a completely different meaning to me than they do today. Still and all, a road trip to the great outdoors sounds excellent to me today. I would bring along some favorite Grateful Dead and Allman Brothers CDs to enjoy while driving the road less traveled.
We are blessed to live in a country with numerous wonderful national parks. Below is a list of some for you, Dear Reader, to consider exploring. Plan now, just toss some necessities into a bag or two and hit the road. We could all probably do some good for ourselves by putting the big city and the comforts of home in our rear-view mirror.
Colonial National Historical Park - Virginia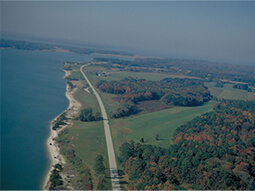 Found near Interstate 64 in Virginia, this park is at the heart and soul of our nation's birth. The Colonial Parkway is a beautiful 23-mile trek connecting Williamsburg, Yorktown, and Jamestown. This is where our great nation was birthed as an independent nation. In April of 1607, following many months crossing the Atlantic, 144 hearty folks from England landed on the east coast of America in the calm waters of the Chesapeake Bay. The rest, as we say, is history. Imagine coming to shore in a land unseen by European eyes, with no coffee shops, information kiosks, or fast-food restaurants.
Visiting the Nelson House, home of Thomas Nelson Jr., a signer of our Declaration of Independence; visiting the York County Courthouse and the York Parish Church; our minds can be carried back to the days of our first pilgrims. The Georgian buildings in Old Yorktown further allow an opportunity to witness where the American Revolution's last fighting took place.
Mammoth Cave National Park - Kentucky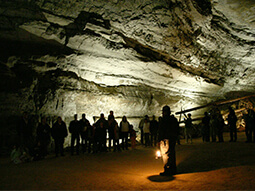 Mammoth Cave National Park is located at 1 Mammoth Cave Parkway, Mammoth Cave, KY.
The Mammoth Caves have been, and continue to be, carved by 7 miles of the Nolin River and 16 miles of the Green River. Also to be found are many miles of streams meandering in and out of the cave systems. This national park has many limestone caves and wildly rugged natural landscaping bedecked in lush forests.
The caves themselves cover more than 412 miles of passageways, which have been surveyed and cataloged. Over truly countless years, our biped ancestors have made use of the caves, both for shelter and sustenance. Saltpeter has been mined from the caves and was used in the early making of gunpowder. In addition to saltpeter, a wide variety of minerals have been found in the caves. Artifacts found in the caves date back as far as 5,000 years and include Native American inhabitants' historical findings.
The two rivers are each rich in a wide variety of fish and mussels. In particular, the Green River is home to one of the largest and most diverse populations of mussels in the eastern United States. Visitors will also find various types of forests and grasslands boasting over 1,300 different species of plants. One does not need to be a botanist or ichthyologist to appreciate the splendor of the rich diversity of what grows in and around the Mammoth Cave National Park. The place is sure to pique the interest of all of us, whether we are a scientist or not.
Bent's Old Fort – National Historic Site in Colorado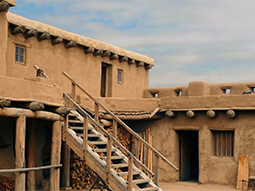 Step back in time to the days when the West was being settled and explored. The trading post at Bent's Old Fort is an accurate reconstruction of an 1840s adobe fur trading post. Located on the Santa Fe Trail mountain branch, historians have recreated the entire scenario of those bygone days. You can see where the Arapaho and Cheyenne tribes came to trade peacefully with trappers and traders.
You and your companions can see the same kinds of animals used at that time in our nation's history. You can watch and sometimes participate in riding, grooming, and observing the work of horses, mules, and oxen. The comforts we take so much for granted today were obtained solely through hard work some 180 years ago.
Hiking along the Arkansas River for a mile and a half, visitors to the park can look forward to seeing many species of birds, along with cottonwood trees and the marsh that feeds both. The Arkansas River ecosystem was, and remains to this day, crucial to the Santa Fe Trail and Bent's Fort. You may even find yourself humming the old Davey Crocket tune from the 1960's TV show.
Black Canyon of The Gunnison National Park – Gunnison, Colorado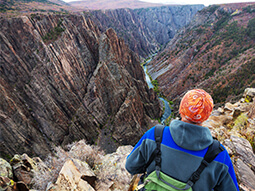 Just outside of Gunnison, Colorado is the Blue Mesa Reservoir fed by the Gunnison River. The Blue Mesa boasts almost 100 miles of shoreline and is 20 miles long. At the end of the reservoir, you will find the Black Canyon of The Gunnison National Park. Water has to flow somewhere, and, in this case, it has been flowing somewhere for an incredibly long time, carving out ancient rock along the way. During that time, the river has sculpted one of the most overwhelming, pulse-quickening, and deep canyons to be seen.
Estimated to have been wearing away rock for about 2 million years, the walls of the Painted Canyon rise 2,250 feet from the river below. The river itself, inside of the canyon is incredibly deep and can be accessed by boat from the far end of the canyon. It can also be accessed by hiking down the canyon's walls. Keep in mind, however, that there are no guardrails and the unmarked trails are narrow. This hike is not for the faint of heart, nor is it for inexperienced hikers.
Three campsites are available at this national park. The South Rim Campground provides wonderful views of the Painted Wall. The North Rim Campground allows for the visitor to enjoy smaller campsites and shady spots to relax. The East Portal Campground is next to the park itself in the Curecanti National Recreation Area. Weather in the Gunnison area is known for dramatic changes from day to day. Bring clothing for all temperatures, and check weather forecasts along the way.
Carlsbad Caverns National Park – New Mexico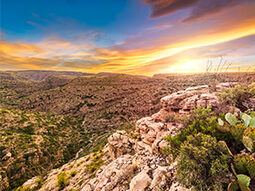 Imagine yourself as a vast deposit of limestone and then having sulfuric acid dissolve large parts of you over the millennia, leaving behind more than 120 caves and caverns. I wager that your imagination never went there before! Lechuguilla Cave is our nation's deepest limestone cave, at 1,567 feet.
Also to be found in the park are sea ledges formed long ago, long before the ocean hitchhiked out California's way. Deep canyons, beautiful desert flora and fauna, and incredible peace and quiet await you at Carlsbad Caverns National Park.
Human activities are to be noted at this national park, dating back to prehistoric times and European exploration. There are many reminders of American Indian history in the area and commercial and tourism development. Fortunately, the park has been well tended to, and its history is available for all to learn from and enjoy. Carlsbad Cavern itself is one of the largest caverns in the world. It is easily accessible for all ages and levels of mobility. The museum at the park boasts approximately one million artifacts, well protected and preserved.
Grand Teton National Park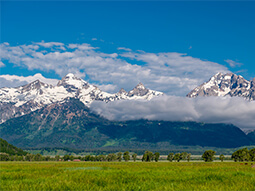 In northwestern Wyoming, the Teton Range boasts a 40-mile-long mountain front with eight peaks over 12,000 feet in height. The Grand Teton itself is just shy of 13,800 feet high. More than 100 lakes are found in the high backcountry. The scenery is stunningly beautiful and pristine, as all high mountain parks are, much to our collective delight. These are the very mountains that drew the Old West's mountain men to them. With over 200 miles of trails for hiking and the Snake River to float down and fish on, this is a must-explore national park.
Visitors regularly see moose, deer, pronghorn antelope, and buffalo. Black bears can be found within the forested areas, and grizzly bears can be seen in the northern park areas. As in all wildlife settings, it is best to leave the animals alone and give them plenty of room for their own homey, natural environment. Visitors can expect to see more than 300 bird species, including peregrine falcons, hawks, and bald eagles.
More than 7,000 feet above the Jackson Hole, Wyoming valley, the Grand Teton National Park fills the Wyoming city's skyline. Park elevations range from 6,320 feet on the valley floor to the 13,770 granite peak of the Grand Teton. Summer bursts forth with wildflower-filled meadows and tumbling streams filled with fish and fish-hungry bears. The Snake River meanders along this stunning and incredible scene.
With a relatively short and warm summer season, all life in this part of America has adapted for its survival. Snowy and bitterly cold from November until May, winter gives way for a scant few months for flora and fauna to grow and reproduce before pulling back for another frigidly cold winter. Such a stark environment of birth, growth, and rebuilding tends to create hearty creatures. This is a road trip worthy of any of us, particularly when we have reached a stage of life that, hopefully, allows us the freedom to travel, explore and enjoy the beauty of our land.
Yellowstone National Park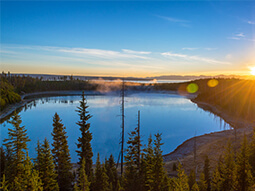 Established by congress in 1872 as our country's first National Park, Yellowstone is probably our national parks' best-known. Even Yogi Bear, that icon of picnic basket-swiping bears, owes his existence to this park.
Located in Wyoming's northwest corner, Jellystone, I mean Yellowstone, stretches into small parts of Montana and Idaho. Yellowstone is one of our world's outstanding wildlife preserves, where the natural and native creatures do not need to fear any but their natural fellow-animal foes. If I were a bear, this park is where I would want to make my home.
Our earth's forces show themselves throughout this park, from natural hot springs and geysers to towering mountains and pristine waters. More than two million acres have been set aside for permanent protection as our nation's first nature preserve. From the comfort and safety of your car, you can drive the grand loop road and view the outdoors through the windows of that enclosure. That's one way to experience Yellowstone anyway.
You can also pack some gear, park the car and explore some of the thousands of miles of trails in the park. There are also 12 campgrounds with more than 2,000 campsites. From daytime hikes to backcountry exploratory treks, we have the opportunity to leave our modern world, for the most part, behind us. Of course, there are lodges we can sleep in and just enjoy hiking about during the day. That, too, is a wonderful plan for a road trip.
With a few hundred geysers, a petrified forest, almost 300 waterfalls, and countless species of wildlife to watch for, Yellowstone National Park is a destination all of us would do well to head towards at least once in our lives. When I head that way someday, I plan to pack an extra picnic basket just for Yogi and Boo-Boo to enjoy. I will ask Mr. Ranger where I can find that cartoon duo, favorites from my childhood. Perhaps Mr. Ranger will instruct me that Yellowstone Park is just around the next bend in the road. He might also tell me that Yogi and Boo-Boo's cave is just north of Alex the Antelope's house. I am overdue for a long talk with them all. There is much that I still do not understand. That is what road trips are for….understanding.
Whatever direction your next road trip beckons you from, answer the call if at all possible. Too often in life, we put off the most beneficial activities and most enjoyable for ourselves. We all live in a world that is too often too busy, and too seldom do we make a choice to slow down, pack some gear, and hit the road for a spell. It just might do our world some good if each of us unplug, tune out the noise, and take a road trip to visit our own Yogi Bear, wherever he or she may dwell, somewhere down the road in a national park.
Bonus Question – without looking it up via an internet search, what was Yogi's girlfriend's name?
Bonus Question Prize – a virtual high-five from your humble author.