#5 The Power of Now by Eckhart Tolle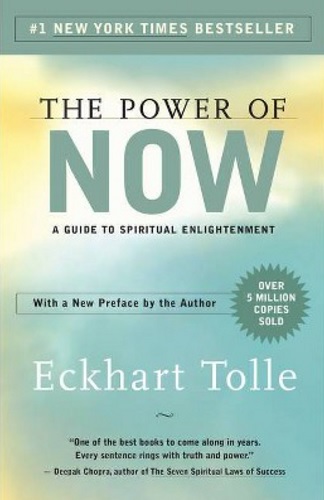 Originally published in 1997, Eckhart Tolle simplifies the process towards spiritual enlightenment by explaining Buddhist concepts in Western practicality. Why is this book impactful for retirees? Absent the distraction of a career and raising a family, retirees tend to have ample time on their hands, thus leaving them too much time to reflect on life.
Tolle describes the human brain as a double-edged sword, one with the ability to solve life's challenges while also turning on itself to create pain and suffering. "The compulsive thinker, which means almost everyone, lives in a state of apparent separateness, in an instantly complex world of continuous problems and conflict, a world that reflects the ever-increasing fragmentation of the mind."
So, this begs the question, how do we not fall victim to overthinking? Tolle outlines a critical solution: you must "observe" the mind rather than involving yourself in its every thought. "The beginning of freedom is the realization that you are not the possessing entity – the thinker. The moment you start watching the thinker, a higher level of consciousness is activated."
The Power of Now is 230 pages of pure spiritual wisdom. As a retiree, this remarkable book will change your mindset and positively impact all of your relationships and personal interactions, making you a better parent, grandparent, partner, and self.
#4 The Lorax by Dr. Seuss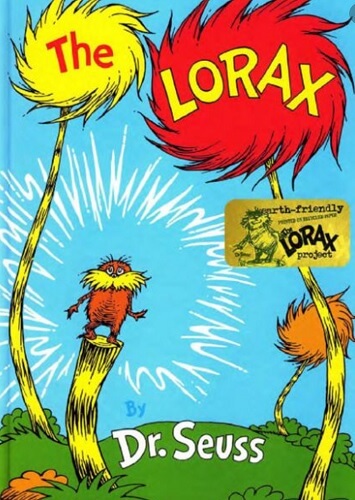 "Unless someone like you cares a whole awful lot, nothing is going to get better. It's not." Such a powerful message for a children's book. As seniors, our mission is to help transform the world into a better, more beautiful place for generations to come. The Lorax is 64 pages of essential life lessons and tidbits of wisdom that we can carry into retirement.
A common misconception is The Lorax is solely a book about the destruction of our sacred environment to industrialism and greed. Although environmental themes resound throughout the book's entirety, it is far from the only life lesson. One profound concept that holds true in all walks of life is revealed when the Lorax asks The Once-ler an unusual question.
The Lorax: "Which way does a tree fall?"
The Once-ler: "Uh, down?"
The Lorax: "A tree falls the way it leans. Be careful which way you lean."
The Lorax and other children's books like it bring us back to our innocence after six-plus decades of work, adulthood, and maturity. Sit down with your grandchildren and read this Dr. Seuss original so they may be blessed with the values and morals of the Lorax.
#3 Awaken the Giant Within by Tony Robbins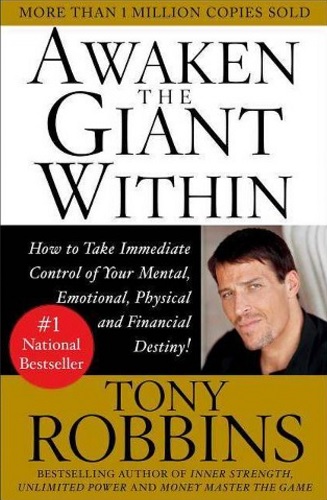 Tony Robbins, 21st Century's master motivator, delivers a life-changing manual for conquering our emotions, relationships, and finances in his second book, Awaken the Giant Within. Thus far, we retirees have dedicated our lives to education, family, career, and travel. But now, more than ever, with this newfound, gluttonous amount of free time in retirement, is the perfect opportunity to capture our true potential, and this book helps with precisely that.
"All personal breakthroughs begin with a change in beliefs," Robbins states in the fourth chapter. For better or worse, many of us have held onto our beliefs for too long. Beliefs about past failures and successes, theories on why things worked out or perhaps didn't, obstinate opinions about the very things we believe define our identity. What better time than in our golden years to reevaluate these beliefs to help sculpt us into the people we want to be the most.
Perhaps the book's most important section occurs when Robbins brilliantly asks his readers to write a values chart. First, you are instructed to write the values you covet the most. For example, perhaps your top three values are honesty, commitment, and faith. Then he instructs you to rewrite those very same values in a different order – on level of importance at this very moment, to achieve your goals. For example, health, freedom, and security are the values you should put first to conquer your immediate goals. You will find that both lists are important yet uniquely different.
#2 South Beach Diet by Arthur Agatston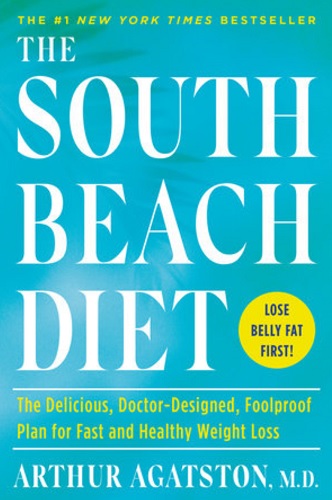 You might find it strange that a diet book makes its way to our #2 spot, but with 29% of the elderly population in the U.S. considered obese in 2020, according to Statista.com, it's no wonder health is perhaps the top concern among senior citizens. As reported by the CDC, health consequences resulting from obesity include coronary heart disease, type 2 diabetes, stroke, high blood pressure, sleep apnea, and gallbladder disease.
There have been endless books published on diet and health, some proving great nutrition plans, helping people not only lose weight but keep weight off, while others completely missing the mark. The South Beach Diet is written by Arthur Agatston, M.D., a world-renowned cardiologist and associate professor of medicine at the University of Miami School of Medicine. This fantastic book not only provides three phases of diets, with the first two-week stage designed to help you lose between 7 to 15 pounds depending on your current body mass index (BMI), but it also teaches you about the chemical nature of food and how it affects your body. After reading this life-changing book and completing the three-phase diet, you will not only lose weight but be an expert on how to eat for health and longevity.
#1 How to Love by Thich Nhat Hahn
Thich Nhat Hanh is a Vietnamese Thein Buddist Monk known for his zen teachings and spiritual practices worldwide. Hanh has written dozens of books detailing philosophies on personal happiness and growth, relationships, and even nutrition. Out of all his incredible writings, How to Love is perhaps his most important book, as it provides wisdom on self-love, relationships, intimacy, children, and family.
Dear reader, do you struggle with one of the above areas? Do you have unresolved conflict in one of your relationships or even within yourself? As we enter our golden years, finding daily peace and joy is of the utmost importance. How to Love is a masterpiece to accomplish precisely that, which is why we consider it the #1 book to read in retirement.
Two critical parts of the book are the 20 Questions for Looking into Your Relationships and the Love Meditation. Two key questions that stand out in the former include "are you able to offer your relationships freshness every day" and "are you able to handle the suffering of the other person in your relationship"? The Love Meditation allows us to begin to calm our body and breathing and find deep peace.