Best Jobs for Retirees
As age progresses, our minds might drift to a goal that they might have considered only fleetingly before, retirement. At the same time, millions of seniors are staring into the abyss of retirement and wonder what will keep their minds occupied. What can one do to keep the neurons firing as usual while resulting in some much-appreciated pocket money?
According to a recent study conducted by Forbes, working past retirement age can have a diverse array of benefits. Over half a million self-employed workers were analyzed over a period of time in France and found that a delay in retirement correlated with a delay in such prevalent age-related conditions as Alzheimer's and Dementia.
Why Continue To Work Part-Time In Retirement
Work is so fundamental to how we live our lives that we tend to take for granted some of the tangential benefits when it is taken away. A sense of purpose and community are two essential elements contributing to a healthy mind, both greatly intertwined with work. Furthermore, the problem-solving and critical thinking elements used in a job are crucial to maintaining a sharp mind. Thus, one of the ideal situations when facing retirement is to keep working but in a limited capacity. This "best of both worlds" mindset is changing the job market and forcing companies to consider roles for seniors that they might have contracted out or given to part-time/younger applicants.
Ranking Criteria
Best Jobs For Retirees Ranking Table
| | | | |
| --- | --- | --- | --- |
| Job | Flexibility | Earning Potential | Rewarding |
| Tutor | High | Medium | High |
| Truck Driver | High | High | Medium |
| Consultant | High | High | Low |
| Editor/Proof Reader | High | Medium | Medium |
| Home Care Aide | High | Low | High |
| Pet Sitter | High | Low | High |
| Holistic Pharmacist | Low | High | Medium |
| Writer/Blogger | High | Medium | Medium |
| Security Gaurd/Bouncer | Medium | Medium | Medium |
| Driver | High | Medium | Low |
| Retail Sales/Greeter | Low | Low | Medium |
#1 Tutor
In terms of jobs for retired teachers, nothing beats tutoring. Tutoring is flexible, so depending on how much work there is, the tutor can more or less pick and choose their schedule. The one-on-one time with the student also allows forming a much closer and substantial bond. It's an opportunity for the retired teacher to have a second chance at giving more personal time they wished they could when they were teaching full time. The compensation on an hourly basis can even exceed that of a full-time teacher.
#2 Truck Driver
The job of a truck driver constitutes both a well-paying job and an easy entry into the workforce. Often, jobs for seniors will require higher education documentation such as a bachelor's or master's degree. Obtaining a commercial drivers' license is relatively easy. You are required to pass a vision test, pre-inspection trip, and knowledge exam above others. For those who have the adventure bug, truck driving can be a great way to explore the country. Many of us have multiple places in the United States yet to visit on our bucket list, and truck driving can satisfy that urge. Truck Driving is also a notoriously flexible job where the driver can choose a "week on/week off" schedule or something a bit more bite-sized based on their own inclinations.
#3 Consultant
If you have a specialized skill or experience that not many people have, you can try working as a consultant in a particular industry. The working hours could be flexible depending on your skills and the type of arrangement you make with your clients. The term consultant is quite vague, so think of consulting work as providing value to different companies in whatever specialty you may have.
#4 Proofreader/ Editor
For retired school teachers, becoming a proofreader/editor is ideal. Many court reporters who are taking notes of depositions in the court-rooms need someone to proofread them. This can be an excellent opportunity for retired lawyers too. Book editing is extremely rewarding if you love reading. What a better way to make a little extra money in retirement!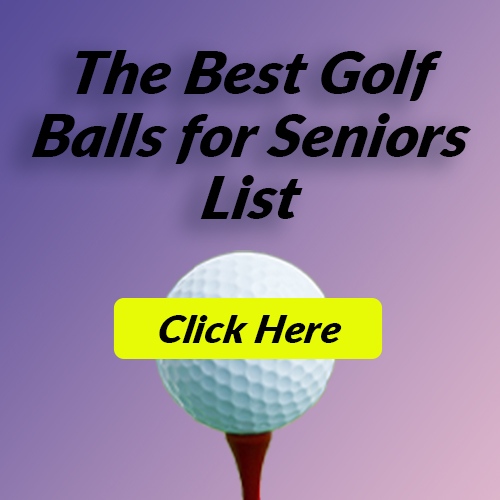 #5 Home Care Aide
A gratifying job for older adults is to work with other seniors. The senior care industry is booming, especially in the home care vertical. Home care aides make an excellent hourly wage and are usually able to set their hours and days. Depending on if you want to perform medical or non-medical home care, you will need different certifications. Here is a link to the National Association for Home Care & Hospice for more information. Becoming a home health aide is especially a fantastic position for retired nurses.
#6 Pet Sitter
If you love animals and spend time with them, a pet sitter or dog walker is an excellent option for retirees looking to make a little extra money. You also reap the benefits of getting a little extra exercise by walking the dog throughout the day! Some families need daily visits while they are at work, while others choose to leave their pets for more extended stays while they go on vacation. Either way, it is proven that being around animals is known to reduce stress, lower blood pressure, and decrease symptoms of depressions and feelings of loneliness.
We recommend checking out Rover – a pet sitting app that allows you to sign up and become a pet sitter. They also have reviews on pets and their owners, so you can pick and choose who you want to work with. We also recommend reading our article on the best dog breeds for seniors, to make sure you are choosing breeds most conducive to your lifestyle.
#7 Holistic Pharmacist
There is currently nothing more persuasive in modern-day medicine than giving customers the opportunity to treat themselves with a more holistic, natural approach. Holistic medicine can allow retired nurses and physicians to stay in the health industry without having the long hours and bureaucracy associated with western medicine.
#8 Writer / Blogger
Since seniors have years of wisdom and years of life experience, a writer/blogger would be an excellent part-time job and one you can do from home. A blogger can manage their own blog or even manage a company's blog. They can write about any topic they know, such as sports, finance, music, food, etc. This is also a great way to incorporate "work" into your favorite topics or hobbies.
#9 Security Guard / Bouncer
Administering security in a public setting is ideal for those looking for retired police officers and law enforcement officers. This type of job allows those with an affinity for law enforcement to utilize that experience in a much less intense environment. It also can act as a great job for a retired firefighter as well. The job offers decent pay, with flexibility, focusing on "night work" in the industry.
#10 Driver
One of the most flexible jobs for retired seniors is becoming a driver for a ride-share company like Lyft or Uber. The biggest perk is setting your schedule. Companies like Uber and Lyft make it very easy to become part of their program and provide you with all the tools you need to get started, like their operating system through your smartphone. The demand for these services continues to increase.
#11 Retail Sales Associate/Greeter
Retail sales associate jobs are always in demand and are great for seniors as they get to use their customer service skills. The primary position of a retail sales associate is greeting customers, helping customers select products, directing customers to products, answering questions, and making transactions. Being able to interact with customers and coworkers is beneficial to older adults. It promotes healthy emotional and mental well-being, which can help prevent depression - prevalent among seniors.
Conclusion
These are just some of the opportunities out there for retirees looking to make a little extra money. When delineating different options in terms of retirement, flexible employment that fits your wants and needs is the most important. You will be surprised to find the diversity of options available for seniors who would like to extrapolate their working life. If you feel any jobs should be added to the list, don't hesitate to comment in our Facebook group. It's free to join!