Extreme X5 Wide Sole iBRID Senior Men's Complete 8-Piece Iron Set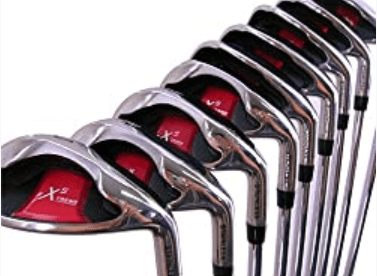 This set uses graphite shafts, which are lighter than metal shafts. As we get older, graphite clubs are easier to carry, and we can swing them faster and harder. The Extreme X5 comes with arthritic golf grips, which are comforting for our older hands. These clubs have oversized club faces and generously open cavities on the back of the clubhead. The larger open cavities transfer CG (center of gravity) to the clubface, making errant swings a bit more forgiving. They look cool, feel great, and help us to play our best game.
TaylorMade SIM 2 Max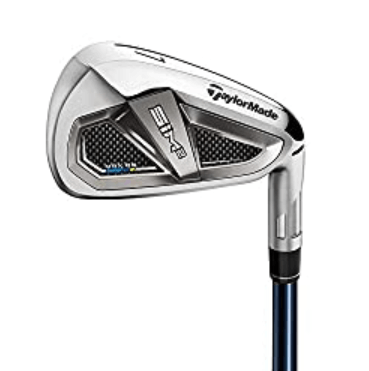 These clubs are a bit hard to find but well worth the search. The flexible graphite shaft increases the carrying distance of all your shots. TaylorMade has been making superbly crafted clubs since we were all knee-high to Grannie Fannie, and that was a long time ago. The TaylorMade 2017 M2 irons are lightweight, with the center of gravity closer to the head, helping increase swing speed and longer distances with our shots. We are older, folks and these quality clubs compensate well for the muscle we might no longer be able to put into our swings. The innovation Taylor designed the M2 face abrogates the reduced power in shots not hit squarely. These are ideal irons for those of us over 60 years of quality aging, and their price range is in most of our budgets.
Callaway Golf Men's XR OS Irons Set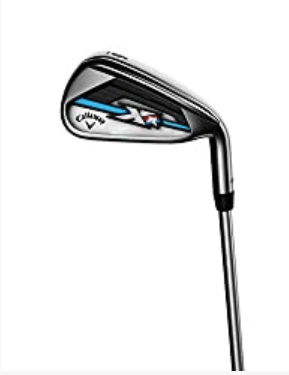 Callaway's XR OS irons are excellent and forgiving. The sole of each head is wider and more forgiving when the ball is not hit squarely in the middle of the club's face. Steel shafts with a regular flex lend these clubs a more traditional feel. The XR OS Irons have a lower CG, and it is further back, which helps with height, distance, accuracy, and consistency. You will find that the price point of this set of irons is most reasonable. One simply cannot go wrong in trusting the Callaway brand when choosing a set of golf clubs.
PING G710 Iron Set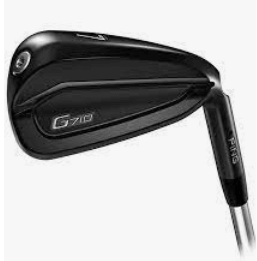 PRICING NOT AVAILABLE
If your budget allows, this is a fascinating and high-tech set of irons. There are screw-in microchip sensors available for the Arccos Caddie Smart Grip in each shaft, allowing you to record and analyze your every shot. You get eight free sensors, as well as a free trial period of the PING app when you purchase six or more of these irons. The shafts are all graphite with a senior flex to them. The iron heads have what PING calls a "faster Maraging Steel Face" made with aerospace-grade alloys. The steel gives the user the ability to hit shots higher and with more distance than normally expected.
COBRA King SpeedZone Irons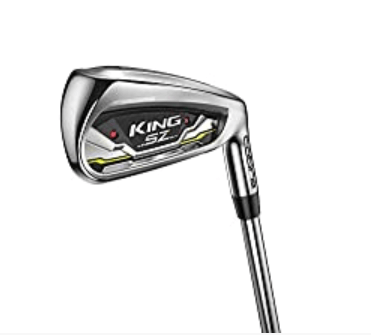 The COBRA King SpeedZone shafts are made from carbon fiber, which cuts down the club's weight while not sacrificing strength and power. This lowers the CG (center of gravity) and helps to maximize ball speed. The clubface has a wonderful sweet zone which is 35% larger than usual. Golfers get increased ball speed, the forgiveness of errant swings, and additional launch height. Aluminum, TPU (thermoplastic polyurethane), and acrylic foam are used in constructing the clubhead, reducing the vibration we feel on impact. Our older arms, shoulders, and bones appreciate the reduction of vibration and impact while we still get to enjoy the feel of a well-hit shot.
Conclusion
All in all, Dear Reader, having a comfortable set of irons with us when we hit the links is imperative if we want to enjoy our time on a golf course. We are so fortunate to live in a time when quality and our budgets do not have to be in two different worlds. There are some great clubs available to us at any price range. Get out to the course and enjoy some quality time with friends and family.